When it comes to planning a memorable vacation, Wildwood, New Jersey stands out as an exceptional choice. With its stunning beaches, vibrant atmosphere, and an array of exciting activities, Wildwood offers a perfect blend of relaxation and entertainment for visitors of all ages. Let's delve into the reasons why this coastal gem is a great place to unwind and create cherished memories.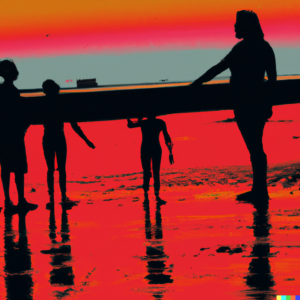 Wildwood's biggest draw lies in its expansive beaches, which stretch for five miles along the sparkling Atlantic Ocean. The soft, golden sand invites visitors to bask in the sun, build sandcastles, or take leisurely walks along the shore. The pristine waters offer ample opportunities for swimming, boating, and water sports, ensuring a thrilling aquatic experience. Additionally, the scenic backdrop of dunes, seagrass, and picturesque sunsets adds to the natural beauty of the area, providing the perfect setting for relaxation and tranquility.
Beyond its breathtaking coastline, Wildwood boasts a myriad of entertainment options to keep vacationers enthralled. The iconic Wildwood Boardwalk is a bustling hub of excitement, with its lively atmosphere, delicious food vendors, and diverse shops. Families can enjoy amusement rides, thrilling roller coasters, and games that evoke a sense of nostalgia. The boardwalk also hosts vibrant events, including concerts, fireworks displays, and festivals, ensuring there is always something happening for everyone to enjoy.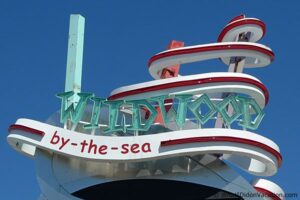 Wildwood's rich cultural and historical heritage adds depth to its allure. The Doo Wop architectural style, prevalent throughout the town, showcases its connection to the 1950s and 1960s, paying homage to the bygone era. Visitors can explore the Doo Wop Preservation League Museum and embark on guided tours to discover the captivating stories behind these unique buildings. Additionally, the Hereford Inlet Lighthouse offers a glimpse into maritime history, providing a chance to climb to the top and enjoy breathtaking views of the surrounding landscape.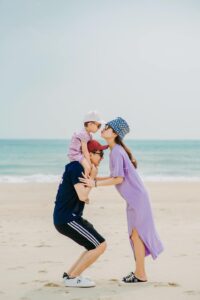 Wildwood's family-friendly atmosphere makes it an ideal vacation destination. The town prides itself on catering to all age groups, ensuring that both children and adults have a memorable experience. Numerous arcades, mini-golf courses, water parks, and playgrounds are scattered throughout the area, offering endless fun for the little ones. Furthermore, the presence of lifeguards, designated swimming areas, and well-maintained facilities enhance the safety and convenience of family outings.
In summary, Wildwood, New Jersey encapsulates the essence of a perfect vacation spot. Its pristine beaches, diverse entertainment options, cultural significance, and family-friendly environment make it an irresistible destination for travelers seeking an unforgettable experience. Wildwood truly embodies the spirit of relaxation, fun, and exploration, leaving visitors with cherished memories that will last a lifetime.